Episodes
3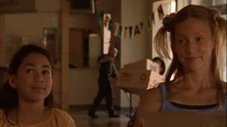 Spike's daughter, Emma, is now a teenager and is getting ready to participate at Degrassi, along with her friends, Manny and JT. Spike and the old gang of Degrassi are reuniting for the first time in a while, and people are familiarized with the characters again. When Spike goes off to the reunion, Emma left as well, to meet a guy that she had become online friends with on the Internet. Manny phones Emma and even checks by her house, and realizes that there is no one home. She decides to go to J.T. and his friend from summer camp, Toby (a whiz with computers). They hack into Emma's e-mail and discover that the guy Emma is going to meet may be dangerous.
Read More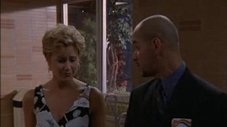 Emma is at a hotel waiting for Jordan, an enviornmentalist whom she met on the internet. After waiting in the hotel lobby, his ""teacher"" greets Emma and invites her up to his hotel room, saying that the person Emma is supposed to meet should be coming soon. Emma soon discovers that the teacher is the boy she met on the Internet. She freaks out and attempts to leave, but he stops her so she scurries into the bathroom. The teacher tells Emma that he is leaving, but it is actually a trick. He has a video camera, and plans on taping himself raping Emma. Toby, J.T., and Manny dash to the reunion and tell Spike and Mr. Simpson about the whole situation and how Emma is in danger. They hurry to the hotel room and rescue Emma before anything extremely dangerous happens. In the end, though somewhat disturbed, Emma learns her lesson and the bond between her and Spike grows even closer.
Read More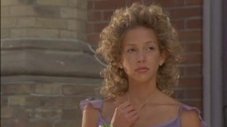 Snake and Spike are only two days away from the wedding. Emma styles her hair, only for it to turn out worse than she thought. Spike and Snake have an argument about having a baby in which Snake reveals that he's not ready for a child. Spike later finds out that she is pregnant...and plans to have an abortion. Snake has a bachelor party in which Joey invited a stripper. Emma catches J.T. and Toby spying on ""Fancy"" outside Joey's window on her way to tell Snake about the baby. Spike finds out that Emma told Snake, and they end up having a long discussion that makes them late for the wedding. The wedding goes on, and so does the reception afterward. Emma makes up with Sean and they kiss in the end.
Read More