Episodes
6
Hey, all you Panther fans, ready for some basketball action? This week at Degrassi CS - Our First Big Game! Who will make the cut and Coach Armstrong's ultimate team? Why's Jimmy B losing his cool? Off the court, Liberty's planning to take Ashley on one-on-one too.
Read More
One to grow on Jimmy B turns 14 this week! Ashley doesn't seem too excited about the big celebration. Are there doubts growing in her mind? And Emma's dealing with a little private growing of her own.
Read More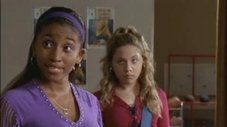 Paige Terri and Ashley reunite in Degrassi's hottest band. Ashley is noticing a diffrent Paige like something is wrong with paige and tries to see what's going on. When the song they sing talks about rape Paige gets mad. Will Ashley find out what is really going on with Paige? JT wants revenge against Liberty a girl who makes fun of him in Class.
Read More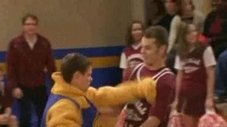 Paige has been seeing a guidance counselor for six months and has finally stopped blaming herself for the rape. But she soon learns that Dean is returning with Bardell for a basketball game. Paige decides not to show up to cheer for the game. JT comes outside and asks her what is wrong and she tells him what happened. JT goes back inside and pushes Dean around trying to beat him up. Dean is suspended from the game and JT is sent to the principal's office. Soon Paige tells Spinner what happened and he follows Dean outside and pushes him against the school bus but Dean walk to the bus. Paige tells him straight out that she is coming after him: for real.
Read More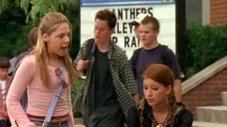 With stress in her life, Ellie starts to cut, but finds help from an unlikely source.
Read More