Episodes
3
Jimmy's new goals include being a successful coach for the girls basketball team, and pursuing an intimate relationship with Ashley. Meanwhile, cheer leading captain Darcy clashes with choreographer Manny.
Read More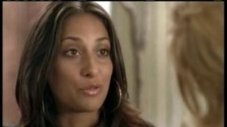 After career aptitude test results come in, Spinner is less than pleased with his results, and in desperation convinces Jimmy to go into business with him selling T-shirts adorned with Jimmy's illustrations. But the guys get in over their heads and it could ruin their business and their friendship.
Read More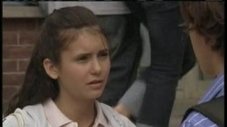 Craig's back in town for a music festival and Manny can't help picking up right where they left off. Craig's embracing the rock star lifestyle, and though everyone else, especially Ellie, thinks he's amazing. Manny has to decide if this new, dangerous Craig is the same one she loves.
JT and Mia couldn't be happier as Degrassi's newest cute couple and everyone's happy for them except, of course, for Liberty. She decides Mia's got to know the truth about JT's past, but will he be able to pick up the pieces of his relationship?
Read More