Episodes
3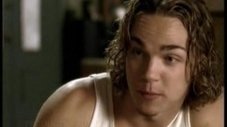 Sean finally gets out of jail and has two years of probation. He and Emma are reunited. When Sean gets out, he tells Emma that she was the perfect girlfriend. Emma has something to reveal that makes her not so perfect...what she did with Jay in the ravine.
Read More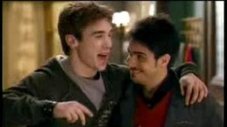 Marco's at loose ends with Dylan gone, and nothing seems exciting. He and Spinner decide a spring break road trip will break the monotony but cash is the key. When Marco's online poker skills start to show, he decides it's time to up the stakes, and in no time, he's a big winner. Marco knows you can't quit while you're ahead, but quitting at all may be a lot harder than it seems. Father Marco is going to need his friends help on this one but it won't be easy for them to understand him. Or to forgive him.Peter and Darcy are having a delicious time keeping their relationship super secret. The more they fight in front of people, the cuter and hotter things get behind closed doors. But when they get caught sneaking around will they be able to be up front about what's got to happen next?
Read More
Jay and Manny have relationship problems. Emma, Manny, Liberty, and Ashley hit the road on a college trip and Jimmy and Spinner have problems finding a ride to get to them.
Read More