Episodes
7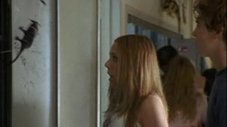 Grade 9 starts and Emma's mom is 9 months pregnant. After Emma has been mistaken at school for being Snake's daughter, this inspires her to find her birth father. When she asks her mom she says no. But Emma goes on the internet to find his address. She finds it then the next day in school she cuts class with Craig to find him. The first place she goes to turns out to be the wrong address. Then she and Craig return to Emma's house and find the real address. They take the subway to Stouffville to find him. Ending up at a doctor's building Emma sneaks upstairs and goes to the room. She opens the door and faces her dad with a big surprise.
Read More
Manny's ready for a major image upheaval. She's sick of being cute. She's sick of being adorable. She's ready to be hot. But when all the attention from her new style goes to her head, she may lose more than just her old look.
Meanwhile, Joey's in heaven when Craig's band asks to use the garage for rehearsals, but all his nostalgia might drive a wedge in his relationship with Craig.
Read More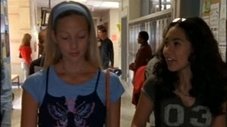 Emma decides it's time to move on in matters of the heart when she realizes she has feelings for new kid Chris. With some encouragement from Manny, Emma hooks up with Chris at a rave-- even though he has a girlfriend. But as Emma and Chris get closer, she realizes she can't be with him if he's still with someone else. Meanwhile Manny takes her own advice when she discovers that Craig's at the rave too – without Ashley. When Emma finds out how far Manny's willing to go to get what she wants, it's the final straw in their friendship. Spinner and Jimmy are both in trouble with their math grades so they ask Marco to tutor them during a Friday-night study session. Spinner's discomfort with Marco's homosexuality soon has him misinterpreting all of Marco's behaviour and he ends up convinced that Marco has a crush on him.
Read More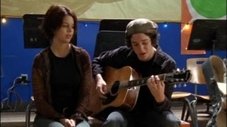 The holiday season is fast approaching and the Jeremiah house is abuzz - Angela has her upcoming Christmas skating pageant, Craig and Ashley are a serious item, and Joey and Sydney are getting serious themselves. As Sydney organizes the perfect Christmas, Caitlin feels like the odd girl out. But she's really thrown when she and Joey share an unexpectedly intimate moment, leaving Caitlin to wonder if she and Joey can ever just be friends. Underneath Craig's holiday cheer lurks a big secret -he's still seeing Manny behind Ash's back. And lately, he's wondering if he made the right choice. But the choice is made for him when Ash sneaks a peek at the present Craig bought for her -- a figure skater charm bracelet? -- only to discover Manny wearing it the next day. When Ash confronts Manny, the girls find out that Craig's been lying to them both.
Read More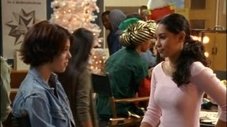 Ashley and Manny both figure out what Craig is doing to them. Joey breaks up with Sydney after he realizes that he is in love with Caitlin. He goes to the airport with Craig and Angela and stops Caitlin before the plane takes off.
Read More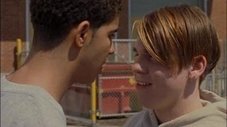 After being humiliated Rick returns to Degrassi with a handgun in his backpack and prepares to do the unthinkable and get revenge upon the students of Degrassi for laughing and humiliating him in the TV game show. Also one person will not survive this school shooting.
Read More