Episodes
7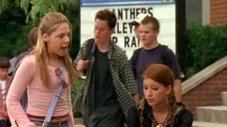 With stress in her life, Ellie starts to cut, but finds help from an unlikely source.
Read More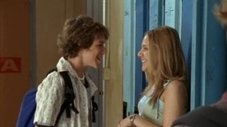 Terri's in heaven-- not only does she have a terrific boyfriend, the wonderful, romantic Rick, she also has the lead in a school play! Rick's being really supportive, offering her some helpful performance advice (his mom's an actress at Stratford!). But Hazel doesn't find Rick's advice helpful at all. She thinks Rick's controlling and abusive. When Hazel raises her suspicions with the rest of Terri's friends- and Terri starts coming to school with cuts and bruises- she convinces Terri that Rick is far from the perfect boyfriend. JT's been spending more and more time hanging out with Paige and her Grade 10 friends, much to Spinner's annoyance. So Spinner begins a campaign of embarrassment to drive JT back to his rightful place with the other Grade 9 geeks and losers. But JT's not going to relinquish his new popularity without a fight!
Read More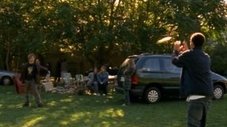 Paige gets to use her parents van and decides to take Spinner, Jimmy, Hazel and Terri on a Saturday afternoon road trip. When Terri decides to bring Rick as her date, the rest of the group is shocked. While Jimmy, Hazel and Spinner play Frisbee, Paige reminds Terri that Rick is dangerous. But instead of listening, Terri defends him. Their discussion provokes Rick, who listens in, gets angry and takes off in a huff. Terri is forced to choose between her loyalties to Paige and her feelings for Rick, and decides to follow Rick into the woods. Feeling angry and betrayed, Rick knocks Terri down. She hits her head on a rock and is knocked unconscious. When Paige and the gang show up to find out what happened, Rick runs away.
Later, with Terri in the hospital facing brain surgery, Paige and Spinner admit to Terri's father they knew Rick was abusive but that they thought the situation was under control. Did Paige and Spinner fail their friend Terri?
Meanwhile, Ellie decides to make plans with
Read More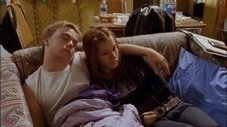 Ellie and Sean are getting closer than ever, so close that he wants her to move in but she denies him but it might not be such a bad idea when her house catches on fire. Meanwhile at the spirit squad car wash, Paige is sick and Spinner has his eye on....Manny?
Read More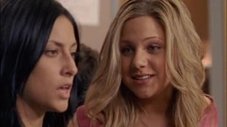 After being fired from the DOT it seems she'll never be able to pay Spin back for what she did to his car, but that's not all she may have to worry about as Hazel shows her some convincing photos of foul play. Meanwhile in Mr.Simpsons MI class Toby and Rick partner up but they start to compete for who can get more kisses.
Read More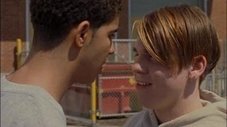 After being humiliated Rick returns to Degrassi with a handgun in his backpack and prepares to do the unthinkable and get revenge upon the students of Degrassi for laughing and humiliating him in the TV game show. Also one person will not survive this school shooting.
Read More