Episodes
4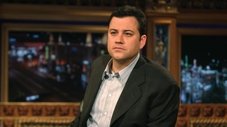 After meeting a talk-show host at a boxing after-party in L.A., Vince agrees to appear on his show – despite a long-standing rift between the host and Drama. Eric and Kristen share a long goodbye; Ari puts the full-court press on a famous comic; and Luke Wilson tells Turtle how to score a free home-theater system for Vince.
Read More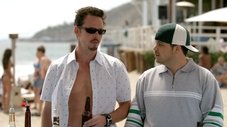 Ari's former assistant Josh, now a competing agent, woos Vince and the boys at a wild Malibu beach party. Drama ponders an alternate career in the food-service industry; Eric puts Emily in a compromising position; and Turtle irritates an actor at an art opening.
Read More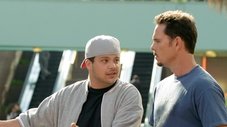 Sick of being known as 'Vince's guy,' Eric wants a title commensurate with his responsibilities. With his latest shoot taking him to New York for three months, Vince prepares to say goodbye to L.A. – as well as his many 'special' girlfriends. Meanwhile, Drama debates taking either a high-paying TV role or a low-paying film gig, and Turtle stakes out a claim as Vince's 'farewell party' promoter.
Read More