Episodes
3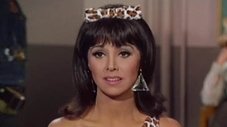 Ann ends up in jail trying to help a fellow waitress when she serves two rival underworld groups and the place gets raided by the police.
Read More
Mrs. Hollister stays at Ann's apartment and finds a pair of her son's pants hanging in Ann's closet.
Read More
Ann is pressured to hire unscrupulous press agent Eddie Edwards who promptly links her to a divorce scandal with actor Buddy Hobart in the hopes that it will boost Ann's career.
Read More