Episodes
5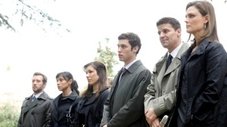 When a Jeffersonian coworker dies of heart failure, the entire team goes to the wake where, upon viewing the body, Brennan realizes the death was no accident.
Read More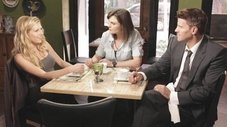 When the remains of a couple are discovered in a cave at National Park, the team must piece together the identity of the man and the woman as well as solve the crime. After interrogating two viable suspects, the team identifies the woman as a marketing executive who also served as her partner's AA sponsor, providing clues that lead them to expose the truth. Meanwhile, Booth's girlfriend and Afghanistan war correspondent, Hannah Burley, makes a surprise visit. After meeting Burley and sensing the couple's genuine happiness, Brennan re-evaluates her own relationship with Booth, and he tries to teach her that love is not always logical.
Read More
Sniper Jacob Broadsky takes out a victim who escaped from the justice system; Booth uses his military training to try to stop Broadsky before he strikes again; Angela's father visits the Jeffersonian.
Read More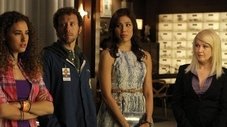 A psychic joins the investigation of a death of a little boy whose soul is believed to be still alive, prompting the team members to reflect on their beliefs of life after death.
Read More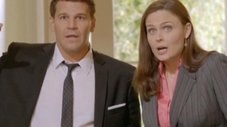 The Jeffersonian team investigates the remains of two bodies that were found at the same burial plot: one of a female cancer patient; the other, the cancer patient's "doula," who was guiding her through her grieving process with the illness. Meanwhile, with a spotlight on the case, Brennan and Booth start discussing their individual choices for after-death arrangements. Also, Daisy Wick returns for her first case after her break-up with Sweets.
Read More