Overview
Media
Fandom
Share
Episodes
6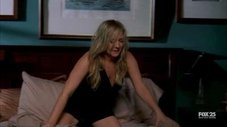 There are two suspects with the same motive when Booth and Brennan investigate the murder of a man found in a bathtub full of chemicals. They soon discover that he had two wives and a girlfriend.
Read More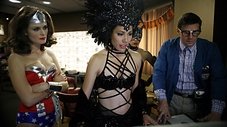 On Halloween, two mummified bodies are discovered and found to be people reported missing the past two Halloweens. When Booth and Bones learn about a missing girl, linked to the suspect of the previous murders, the race is on to save her life.
Read More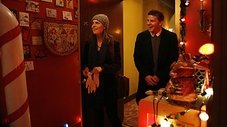 Booth and Brennan investigate a mall Santa named Kris Kringle who was found dead by two elves. A series of clues makes the murdered mall Santa seem like he's the real deal.
Read More
With the case of the murdered heiress solved, Booth and Brennan prepare to head back home, but are shocked to learn of another murder - and this time it's someone they know. Meanwhile, with Birimbau unexpectedly coming back into Angela's life, things get complicated between her and Hodgins.
Read More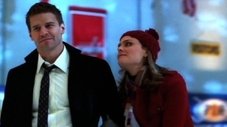 When a volunteer fireman is murdered at an ice rink, Booth and Brennan begin the investigation, but Booth must excuse himself due to a conflict of interest. When details come to light, Booth becomes a suspect in the homicide.
Read More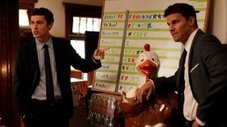 When a human body is found inside the strung up Otter mascot uniform of a rival school, Brennan and Booth investigate whether the body inside the costume was dead beforehand, or killed during a Middlesex University bonfire event. The body is identified as Jimmy "Beaver" Bouvier, a fraternity brother at Middlesex University. When Brennan and Booth question his fraternity brothers, they learn that Beaver had a money-making operation on the side and was making a killing of his own. Meanwhile, Booth offers to help his brother Jared find a new job after being dishonorably discharged from the Navy.
Read More