Episodes
3
Mark, Demetri, Gough and MI6 agent Fiona Banks investigate a Blue Hand club and its possible connection to some recent suicides. Meanwhile, Aaron receives a surprise visit from a former army buddy of his late daughter's, Demetri comes clean with Zoey about his lack of a flashforward, and Nicole helps Bryce uncover the mystery of his flashforward while volunteering at the hospital.
Read More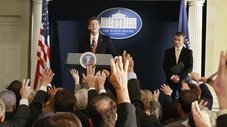 Mark cuts his romantic getaway with Olivia short when a tip leads to the discovery of the tattooed assassin seen in his flashforward, Simon and Lloyd settle a debate over a game of poker, Aaron learns the truth about daughter Tracy's deadly accident, and Janis returns to work but debates her future with the department.
Read More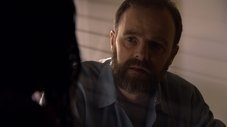 Aaron delves deeper into why the black-ops Jericho unit is after his daughter. Later, his daughter goes missing, and he suspects his daughter's friend. Mark continues to question Lloyd about a phone conversation that took place during their flashforwards, and finds out he knows D. Gibbons. Also, Zoey tries everything in her power to change Demetri's fate. Timbaland guest stars.
Read More