Episodes
4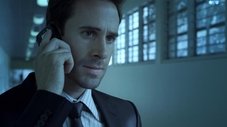 Mark and Janis arrive in Germany to discuss the past events regarding the blackouts. Demetri fears about his future. Meanwhile, Aaron tries to get Mark to help him with an appeal.
Read More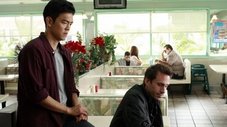 Olivia struggles to accept Bryce's suggestion that a patient's flashforward holds the key to a correct diagnosis and treatment. Meanwhile, Demetri accuses Mark of waiting for the future he saw in his flashforward to come true without incident, while Mark feels Demetri is letting his fear of what he witnessed envelop his life; and Nicole returns to work as Mark and Olivia's daughter's baby-sitter, and discloses her shocking future vision — involving a murder.
Read More
Mark finds himself on the defense while being questioned about the details of his flashforward during a Senate Intelligence Committee hearing, which will decide whether to continue funding Wedeck's team. Meanwhile, Janis wonders how her flashforward will affect her current romantic relationship, and Olivia receives an anonymous message relating to Mark's flashforward.
Read More
Mark, Demetri and Wedeck try to connect Janis' attack with a separate attack made on them; Olivia confronts Mark about his flashforward; Demetri and Gough track down a clue from Mark's flash; Dylan goes missing from the hospital
Read More