Episodes
7
The first episode of the first season of Channel 4 drama Shameless. Kev accidentally proposes to Veronica, and although he soon admits he's still legally married to Roxy, they decide to go ahead with a fake ceremony anyway in order to claim a small inheritance from Veronica's father.
Read More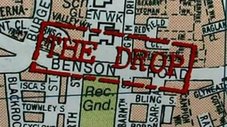 The Gallaghers have a big problem on their hands when a local child goes missing from a party. Debbie steals/kidnaps a baby from the estate. However, the local residents immediatly think that the kid has been kidnapped by a pervert not least because Frank thinks he saw one outside the house of the missing girl. The race is on to find the girl while the Gallaghers, Veronica & Kev come up with a madcap scheme to get the baby back. It looks set for disaster but somehow they manage to get it off. The baby is returned and Debbie is flooded with money and praise by the Police little knowing she actually kidnapped the kid in the first place. Meanwhile after all the excitement Karen Jackson seduces Frank and they pair embark on a dangerous and likely disasterious affair.
Read More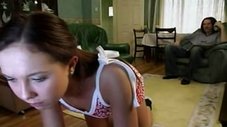 Karen and Frank's affair continues behind the backs of Shelia and Lip. Shelia is concentrating on beating her phobea of open spaces, through a nurse that comes and visits her. Shelia goes shopping through a virtual reality machine but panics when she gets too near the doors. Ian's affair with Kash is ruined after security cameras are installed in the shop to stop shop lifting. Yvonne notices strange behaviour and comes to the correct conclusion. She tells Kash that she wants another baby and decides that Ian can stay on at the shop but his relationship with Kash is over. Lip discovers Karrens and frank's affair and goes crazy. He attacks his father.
Read More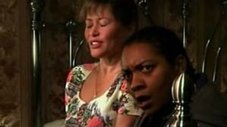 The sixth episode of the first season of Channel 4 drama Shameless. Frank brings down the power of the social services on his family in a failed attempt to extract money from Monica.
Read More
The balifs and Mr Wilson are still after Frank. And Frank seems to be more interested in spending time with his ex-wife, Monica, than dealing with his spiraling debts. However, much to Frank's annoyance Norma, Monica's lesbian partner, gives Frank a good idea, to fake his own death! Meanwhile Maggie realises that Frank isn't as interested in her as she hoped. When Anthony comes around to talk about Fiona she accidentally gets Chilli in her eyes and staggers out into the Garden! The first time she has been out in five years! Tony has finally found the perfect way to get rid of Steve and get with Fiona for he has stumbled across Steve's car stealing scam. The balifs aren't so convinced that Frank is dead until one of them attacks Frank in his coffin, in front of the family! When Frank doesn't stir the balif finally realises that Frank is really dead, and how sick his violent outburst/attack seemed. At Frank's wake Frank bursts out of the coffin and a party starts. Maggie turns up to ever
Read More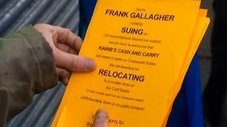 After walking out of her job at the nursery, Fiona confesses to Veronica that she is pregnant by Craig and hasn't told him. Frank falls foul of two shifty accident claims salesmen after being hit in the mouth by Kash's shop door. Kash and Yvonne cannot afford to pay out and are forced to close the shop.
Read More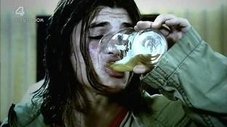 In preparation for her wedding to Frank, Sheila commissions the building of a conservatory in her back yard - but she suddenly remembers her first husband is buried under the patio. Veronica's last stab at IVF on the NHS fails, so she hatches a macabre plan to raise cash for private treatment.
Read More