Overview
Media
Fandom
Share
Episodes
4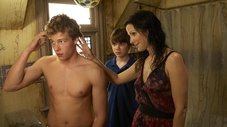 After settling her family in Ren Mar, Nancy turns her attention back to business. Later, Guillermo gives her a much-needed crash course in "running" across the border. Meanwhile, Celia gets further acquainted with life in prison. Lenny leaves Silas and Shane to care for Bubbie while he goes to the track. When Lenny returns, Andy confronts him about some family history.
Read More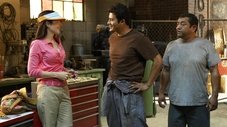 Nancy makes her first successful smuggling run across the border with both drugs and human cargo. Meanwhile, Captain Till strikes a deal with Celia to get her out of jail. In return, she must gather evidence to incriminate Nancy and Guillermo. Back in Ren Mar, Andy tries to convince the family, including his father, to put Bubbie out of her misery.
Read More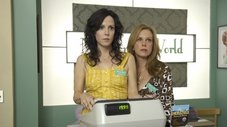 Guillermo gives Nancy a new job and she soon finds working retail isn't as mundane as it appears on the surface. Celia's deal with Captain Till brings her dangerously close to the action. Meanwhile, having been left in the desert by Nancy, Andy finds himself with a pack of immigrants and a very unfriendly Coyote. Back at home, the boys battle an infestation of bees.
Read More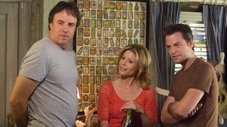 Nancy follows the tunnel in the back of the maternity shop and sees something she shouldn't at the other end. Dean takes a new job, leaving Isabelle to live with Celia. Meanwhile, Silas flirts with Lisa, and Doug falls in love with a vision of beauty who washes up on the beach.
Read More