Episodes
4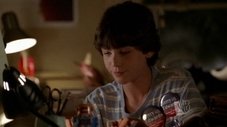 Jack explodes after catching Grace smoking pot again and gives her an ultimatum. However, after a particularly trying day, Grace seeks refuge in her old habit and is unprepared for the price she must pay for the one joint. Meanwhile, Bobby tries to help make things better for Jack, both with Courtney and in school, but only succeeds in making things worse. Also, it is revealed how President McCallister became affiliated with a surprising political party.
Read More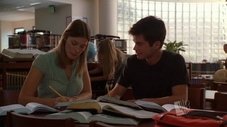 Bobby joins the "challenge program" at school and learns a powerful lesson. Meanwhile, Grace is startled by news that Bobby's new teacher gives her regarding Jack. Also, the flash-forward segments reveal how a surprising ally helps President McCallister out at a critical moment in his political career.
Read More
Jack walks in on Grace and Tom in a compromising situation and tells Grace he disapproves of her romance. Meanwhile, Bobby convinces Grace to allow him to attend an overnight hunting trip with Peter, which proves to be an eye-opening experience for Bobby.
Read More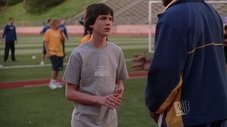 Jack finds out that Bobby has secretly decided to try out for the track team and instantly shows his disapproval. Later, Jack finds out that his relationship with Katie isn't what he thought it was and is shocked to find out that Courtney and Marcus may have feelings for each other. Meanwhile, Grace's excitement to be the opening speaker at an event for her mentor turns to disappointment when she is asked not to speak due to her scandalous relationship with Tom.
Read More