Episodes
5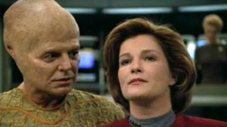 Stardate: 51978.2 - An alien translator by the name of Arturis is able to finally decode the Starfleet message received by Voyager five months ago. It tells them to go to a new type of ship waiting for them with an engine system faster than warp drive, which is capable of bringing them home within three months.
Read More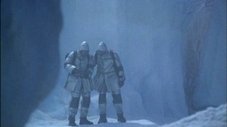 Voyager uses new quantum slipstream technology in an attempt to get home, but a miscalculation causes the ship to crash into an ice planet. Fifteen years later, the sole survivors, Chakotay and Kim, steal the Delta Flyer in an attempt to send a message back in time and avert the disaster, however, Geordi LaForge (from The Next Generation, but now a captain), who commands the Galaxy-class USS Challenger, is determined to stop them at all costs.-
Read More
Voyager is ambushed by a race known as the Hazari with no way of escape. Soon, an alien 'Think Tank' arrives with an answer to the ship's problem and all they ask in return is Seven of Nine.
Read More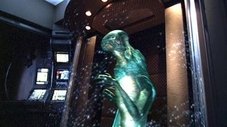 Voyager encounters another Federation starship, the Equinox, commanded by Captain Ransom, which was also abducted by the Caretaker. However, a terrible secret is exposed by the Doctor and Captain Ransom steals Voyager's technology along with Seven of Nine and the Doctor as hostages.
Read More