Episodes
4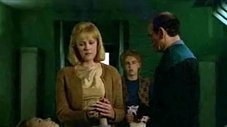 Stardate: 50863.2
The Doctor decides he should create a holographic family in order to expand himself. When B'Elanna is disgusted by its unrealistic perfectionism, she alters the program to include random events and outcomes with interesting and devastating results.
Read More
Stardate: Unknown - In search of the vital chemical deuterium essential to Voyager's energy supplies, they discover a 'Demon' planet with reserves large enough to replenish the ship. Ensign Kim and Tom Paris take a shuttlecraft down to the planet's surface in environmental suits. Soon they are found on the planet with no suits, and the ship's atmosphere becomes poisonous to them.
Read More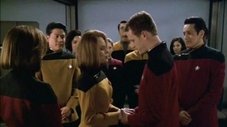 After Paris and Torres tie the knot, the ship and its crew start to disintegrate on the molecular level.
Read More