Episodes
5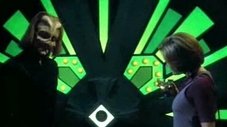 Stardate: 51386.4 - When pirates steal some of Voyager's technology, Janeway and Tuvok search their home world and discover her holographic Leonardo Da Vinci who helps them in their search.
Read More
Stardate: 51781.2 - Voyager is forced out of warp by the detection of a dangerous and powerful particle called 'Omega' which only Janeway and Seven of Nine know about on board the ship. Due to the nature of the particle, only Starfleet Captains are informed and are ordered to destroy it at all costs, as it has the power to destroy subspace. Janeway must enlist the help of the senior crew on a need-to-know basis in order to destroy it safely.
Read More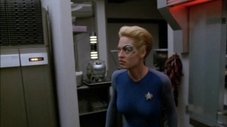 After encountering a piece of Borg technology known as a Vinculum which connects drone's minds together, Seven of Nine begins exhibiting the personalities of people that she assimilated as a member of the collective. Soon, they become so strong that they may overwhelm Seven's own personality.
Read More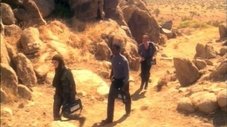 When Tuvok, Paris and the Doctor are pulled into a planet by its intense gravity and crash, they wait to be rescued. From their perspective, many weeks have passed with no contact from Voyager, while on board, only a few hours have passed as they plan a rescue attempt.
Read More