Episodes
7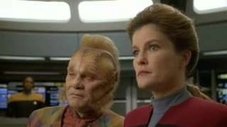 Stardate: Unknown
Voyager encounters a region of space named the Nekrit Expanse. Since Neelix has no knowledge about the space after this point, he tries to make himself feel useful to the crew by trying to obtain a map from an old friend named Wixiban, who uses him as a courier for illegal substances.
Read More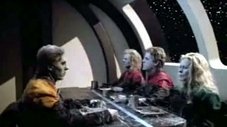 Stardate: 51471.3 - The crew is 'attacked' by a species of alien that live in the human dream state. It is up to Chakotay, with extensive knowledge about the dream state, to save the ship and its crew.
Read More
Stardate: Unknown - In search of the vital chemical deuterium essential to Voyager's energy supplies, they discover a 'Demon' planet with reserves large enough to replenish the ship. Ensign Kim and Tom Paris take a shuttlecraft down to the planet's surface in environmental suits. Soon they are found on the planet with no suits, and the ship's atmosphere becomes poisonous to them.
Read More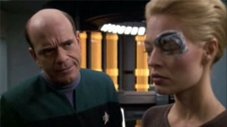 Stardate: 54129.4 - Rebi and Azan are reunited with their home worlds, and leave the crew of Voyager. Mezoti is offered the chance to stay with Rebi and Azan, and accepts their invitations to live with them. Seven of Nine is placed in a life-threatening situation when her Borg implants begin to malfunction. The only way she can survive is if they can find replacement parts from a living drone. With Icheb now the last of the remaining Borg children on the ship, he volunteers to offer his implants through a risky procedure that may cost both of their lives.
Read More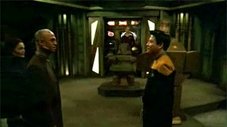 Stardate: 54274.7 - While Voyager stops for maintenance, Harry Kim, Seven and Neelix use the Delta Flyer to search for dilithium, when they come across a war between two alien races. After receiving a distress call from a damaged ship claiming to be on a humanitarian mission, Harry is offered his first chance at commanding a vessel of his own.
Read More
When Seven tries to perfect her social skills on the holodeck, her hobby quickly becomes an obsession, which leads her to neglect her duties, placing Voyager in great danger.
Read More