Episodes
7
Stardate: 48892.1
When the Doctor is activated during a Red Alert, he learns that the ship has been abandoned, and that only B'Elanna Torres and an injured Captain Janeway are left on board. Soon afterwards, Lt. Barclay appears and tells him that his entire time on Voyager is an elaborate simulation, and he's really a holo-engineer by the name of Zimmerman on Jupiter station in the Alpha Quadrant, who has been trapped on a holodeck for six hours. If he does not destroy Voyager's warp core and end the program soon he will die.
Read More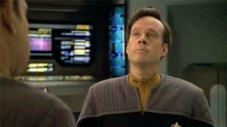 An obsessed Barclay tries to find a way to communicate with the starship Voyager with the use of an artificially generated micro-wormhole. He becomes so involved that he needs the help of Counsellor Troi to keep his grip on reality.
Read More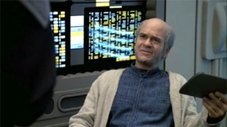 News reaches Voyager through the up-and-running Pathfinder project that the Doctor's creator, Lewis Zimmerman, is critically ill. In an attempt to save his life, the Doctor's program is transmitted to the Alpha Quadrant, but once there, he finds Zimmerman does not want to be examined by an 'obsolete' EMH program.
Read More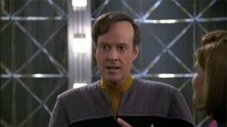 Stardate: 54208.3 - A hologram of Reginald Barclay is sent to Voyager bringing news that the ship can be returned home in a matter of hours through a 'geodesic fold.' However, the crew becomes suspicious of the holographic Barclay's intentions after seeing him exhibit strange behaviour.
Read More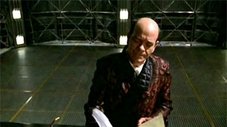 Stardate: 54732.3 - A means of direct communication is established with Voyager allowing each crew member to speak with family and friends. The Doctor sends a holo-novel for publication based on a lost starship with a doctor who is treated like a slave, which causes controversy among the members of the ship.
Read More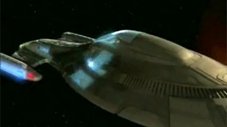 After a decades-long journey to reach the Alpha Quadrant, Admiral Kathryn Janeway makes a bold decision to change the past in an attempt to undo the toll taken on the crew during their arduous journey home.
This is the final episode of the series.
Read More