Episodes
5
Stardate: 48658.2
When stolen Federation technology is found on a severely damaged Kazon Nistrim ship, Seska becomes the prime suspect. The evidence is further reinforced when questions arise regarding her true heritage.
Read More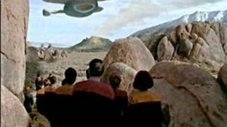 Stardate: Unknown.
Voyager receives a distress signal from Seska, who claims that Maje Cullah is going to take her baby away from her, a baby she says is Chakotay's. Chakotay is skeptical, but can't take the risk of abandoning his child, should it really prove to be his.
Janeway authorises a mission to rescue Chakotay's child and the ship moves deep into Kazon Nistrim territory. However: was Seska for real, or is this all an elaborate trap?
Read More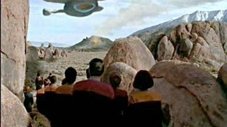 Stardate: 50023.4
Voyager is captured by the Kazon and the crew are dumped on a planet in its early stages of evolution. As only Tom Paris and Lon Suder have evaded capture, it's up to them and the EMH to come up with a plan to retake the ship.
Read More