Episodes
4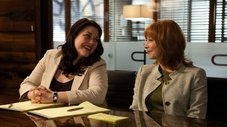 Jane defends her - rather Deb's - mom in a divorce suit when Grayson turns down her mom's request since he is already representing Deb's dad. Deb gets a chance to spend time with her mom Bobbi and starts to learn to let go of her old life. Kim represents a dog owner who sues a pet cloning company for breach of contract as he feels this clone is NOT the same dog as his first dog, who was a Westminster champion.
Read More
When Deb's mom Bobbi requests Jane's help in a legal matter, Jane discovers Bobbi had secrets of her own while she takes on a case involving a lab technician who is accused of stealing lab secrets. Meanwhile, Kim and Grayson work on a custody case involving a dueling couples pet chimp.
Read More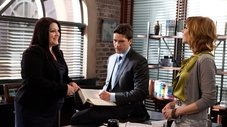 While working to keep Grayson from stopping a casino ad featuring photos of Deb, Jane's mom Elaine is arrested after escaping from a grounded airplane flight. And when Fred grows tired of being mothered by Stacy, he looks to find a place of his own.
Read More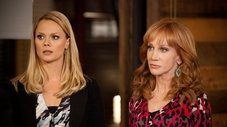 After agreeing to represent a college student who has accused the school's star quarterback of rape, Jane suspects that loyal alumnus Grayson is trying to undermine her case. Meanwhile, Kim's argumentative sister seeks her help with a divorce.
Read More