Overview
Media
Fandom
Share
Gordon Brown is on Stars in your eyes.Gareth Gates suggests to Chris Eubank that he should see his speech therapist. Prince Charles tells off Harry for going around doing Ali G impressions (where he's Arri G)& Tony and Cherie Blair have dinner with the Prescotts.
Read More
The Royals take part in a Scooby Doo spoof. Tony Blair wants to fine parents who are not controling their kids. Their's an F1 race and Michael Schumacher and David Coultard are neck-to-neck & Joan Collins finally reaches the top of her stairlift but she accidently pulls a lever making the stairlift go all the way down again.
Read More
A party is held for all those who have made the England squad in the World cup 2002. John Sargeant is outside Stephen Byer's office. We go into Chris Evans and Billie Piper's house and they're in bed, they don't feel right realising they're not drunk & Prince Edward gets a call and the Big brother people have excepted the tape.
Read More
Sven Goran-Erikkson is with the Beckhams and David and Paul Scholes are playing football. Richard Desmond has given the government a huge sum of cash. Trevor McDonald does a report in Text message talk. Bill Gates showes his family their new house, House 2001. Their old house was house 2000 but this one's the same only more expensive.
Read More
Crew
0
Directed by: No director has been added.
Written by: No writer has been added.
No guest stars have been added.
No episode images have been added.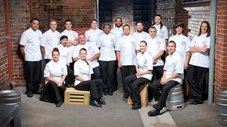 Angus Deayton is in a hotel named ""Have we got rooms for you"". Sven Goran-Erikkson is in a creppy castle with a creepy labortory like Dr. Frankenstein.We then visit Madonna and Guy Ritchie's castle, which is guarded by Vinnie Jones & It's night time at Buckingham palace and all the royals are asleep. Except for Prince Harry who has a wild, drunken party.
Read More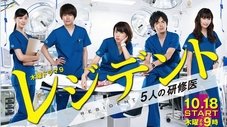 It's 2052 AD and the Queen is celebrating 100 years on the throne. Stephen Byers is leaving and a party is held. Their's Celebrity survivor!, the contestants are all overrated celebrities that nobody likes & Tony Blair shakes his ass at the cabinet even though the real cabinet are there.
Read More
The best bits of series 2 crammed into half an hour!
Read More