Episodes
4
Annie poses as a man to prepare for a ""Victor/Victoria"" audition.
Read More
Richard's father asks for his son's help in reviving an old comedy routine.
Read More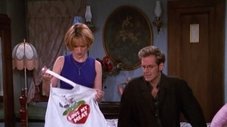 Caroline and Richard's big night finally arrives, in the form of a romantic weekend booked in the perfect room at the perfect country bed and breakfast. What's wrong with this picture? Naturally everything: Richard's choice of the perfect negligée for Caroline to wear gets switched for Del's brother's barbeque apron; their room is given away to another couple who have gotten married after not seeing each other for 30 years; and the bed and breakfast is run by a bitter, bickering pair of neurotics who ultimately throw Caroline and Richard out. But Richard saves the day by getting Annie and Del to turn Caroline's apartment into a romantic fantasyland - which, we learn in the coda, they enjoy for several consecutive days...
Read More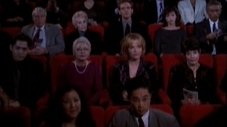 Jealousy between Richard and Annie reaches a new height when Richard wants to attend an operatic recital to which Caroline invited Annie months ago. The two squabble so childishly that an infuriated Caroline tells them off loudly - and the insulted diva walks off the stage and refuses to return. When Caroline sneaks into the star's dressing room to apologize and beg her to finish the recital, she winds up rubbing her feet and getting drunk with her on champagne, and returns home to find that Richard and Annie's mutual anxiety about her whereabouts has produced a sort of truce. Meanwhile, Del finds himself taking a reluctant ethical stance when he is invited to an executive charter jet weekend on condition that he persuades cartoonist Reg to introduce a white character into his black-only post-apocalyptic fantasy world; and a furtive pair of nerdish animators fall madly in love with Caroline but are unable to speak in her presence.
Read More