Episodes
3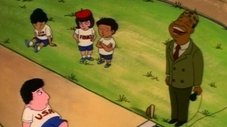 After Marty fails to win an event at his school field day, he is feeling very low so Jay tries to improve his self-confidence by getting him interested in playing guitar and putting him in the school talent show. Meanwhile, Them Magazine names Jay "the wittiest man alive" so Duke offers to pay everyone who doesn't laugh at Jay's show $100 which doesn't go over very well.
Read More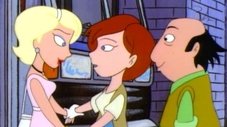 Alice's sister, Miranda, comes to visit them which Alice is not comfortable with. Miranda must find work in New York so she joins "Mattress in an Hour" delivering mattresses. When everybody attends a party held by Duke, Miranda falls in love with Duke but is shy because of a wrinkle. She runs out on Duke at midnight and Duke must find the woman who fits her slipper. When it turns out to be Doris, Jay must get Duke and Miranda reunited.
Read More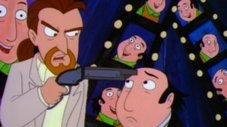 Jay is hosting his 10th anniversary show held at Carnegie Hall where he showcases a number of movie clips from old episodes such as Jurassic Park 2, Every Which Way but Lucid, and Rabbi P.I. The show is later held hostage by a number of terrorists who threaten to blow the place up with a bomb tied to Jay's waist. Fortunately, everybody is eventually rescued by Milton Berle.
Read More