Episodes
4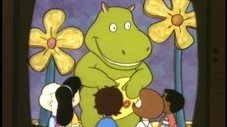 Eleanor is determined to have her daughter, Margo, attend the annual debutantes ball as it is a tradition in her family. When Margo is reluctantly forced into it, Jay decides to accompany her. Meanwhile, Jay competes in his time slot against children's idol Humphrey the Hippo.
Read More
Jay celebrates his 1000th episode but the episode is less than successful. Ratings get worse so Jay seeks image consultant, Adolph Hitmaker, for advice. The advice is unsuccessful and Jay is fired. Jay gets a new job on a show which teaches English for cab drivers but Jay is unhappy so he decides to win himself another Pulitzer Prize.
Read More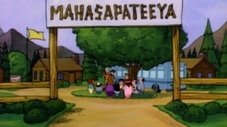 Jay and Marty begin to feel a little big so they enroll in a weight loss camp. Marty loses a remarkable amount of weight which makes him feel more self- confident but when he is placed as the star in a school play, he doesn't feel his skinny self is right for him. Meanwhile, Jay receives a death threat from Belgian actor Jean Paul Le Pope whose movie he panned.
Read More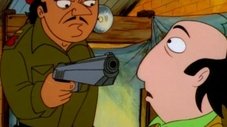 At Marty's slumber party, Jay is asked to tell his story in which he got caught up in the Gulf War. Jay tells how he was attending an Iraqi film festival and eventually was thrown in jail where he escaped and lead a troop of men across the desert.
Read More