Episodes
5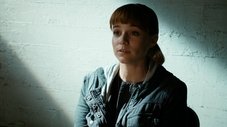 After an unknown female assailant kills two men disguised as Sherriff's deputies in front of Callen's home, the NCIS team gets a new lead in the ongoing mole investigation. Also, Nell visits a prison to interview an inmate withholding information on the department's leak.
Read More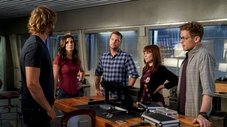 Season 9 begins with Hetty turning in retirement papers and disappearing. A new executive director arrives and immediately makes staffing changes. Meanwhile, Sam, still mourning his wife's death, insists that Callen find a new partner.
Read More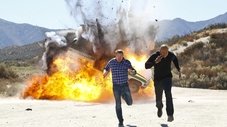 The team must find assailants who illegally crossed the border and attacked California Highway Patrol officers; Homeland Security sends Nell's older and bossy sister to assist with the case.
Read More