Episodes
3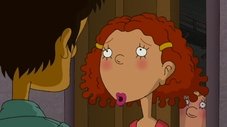 Dodie has a crush on Joaquin Cortez, the new transfer student. But she may have some competition, not only from Mipsy, who likes him too, but also from Ginger. When the girls try out for the school musical "Mambo In The Catskills", and Ginger gets the lead opposite Joaquin, will the two best friends come to terms with the fact that they both have a crush on the same guy? Meanwhile, Carl and Hoodsey try to make aphrodisiacs.
Read More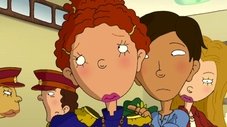 When Ginger fings out that the marching band at her school is going to play at Heathered Hills, where Sasha is a student, she joins up as the extra grande triangle player. Will she rekindle her summer love or will he end up disappointing her?
Meanwhile, Hoodsey and Carl become psychics to raise money.
Read More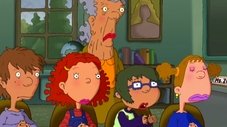 Ginger's new substitute teacher is an elderly lady named Ms. Grimley who rules her class with an iron fist. When she assigns Ginger, Courtney and Miranda an 17,000 word essay on the cotton gin, the students decide to get even. But will their plans for revenge end up back-firing?
Meanwhile, Carl and Hoodsey try to teach Mr. Licorice an act for the upcoming pet show... by showing him how to ride a motorcycle.
Read More