Episodes
4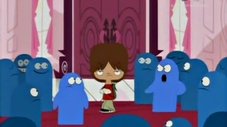 Sight For Sore Eyes:
When Ivan, a seeing eye friend, loses his blind kid, the friends try to find the boy before harm comes to the seeing eye's creator.
Bloo's Brothers:
Mac takes Bloo to school for show and tell. The kids love Bloo so much, that they imagine Bloos themselves. Tons of Bloos are created, and Bloo dubs them his brothers and himself leader, but will Bloo take it too far?
Read More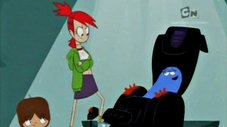 It's Madame Foster's birthday and Frankie has forgotten the one thing necessary for any party, the streamers! As Mr. Herriman orders her to go get some, Bloo, Eduardo, Mac, Wilt, and Coco tag along as well. They have five minutes left until they can leave, so they stop a one store and Frankie falls asleep in a vibrating chair and when she wakes up, everyone left to different places. Will Frankie be able to get to the party in time?
Read More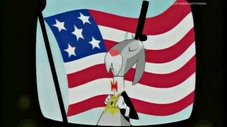 Everyone in Fosters is sick of Herriman's rules, so Frankie decides that she shoud run for president. Bloo hears about this and decides to take an oppurtumity. Bloo seems to have the most chances of winning but Frankie tells them that she helped them every day. Frankie now is having the upper and but Herriman might have a trick under his rabbit sleeve. Who will win in the end: Franke, Bloo,or Mr. Herriman?
Read More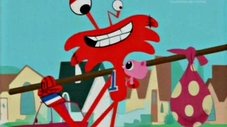 It's time for the Five Year Creator Reunion Picnic, where imaginary friends' creators come to Foster's to see their imaginary friends. However, once again, Wilt's creator doesn't show up. So he sets off on a cross-country journey to find his creator. But soon Mac and the gang find out that Wilt had gone missing and set out on a road trip to find him. But Bloo's ridiculous theories of to Wilt's disappearance leads to many twists and turns in the journey to find Wilt. Will Wilt ever find out why his creator doesn't show up? Will Mac and the gang find Wilt? Will the lot make it out in one piece?
Read More