Episodes
4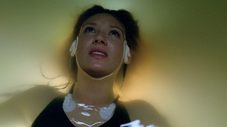 The team is called in to investigate why a man jumps out a window because he thinks he's being attacked by butterflies. Olivia gets some breaks in solving the case from her former partner and that she is so desperate to rid herself of him that she demands to go back into the tank. Meanwhile, some former friends and current foes of Peter find out that he's back in Boston.
Read More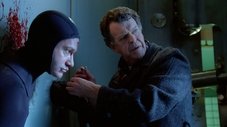 The team is called in on a bank robbery similar to other robberies in the area but this particular bank has the thief embedded inside the steel wall of the bank. Somehow the thieves have found a way to defy the law of physics. Walter thinks they're after something of his. As the investigation deepens it all comes to a head when the thieves ambush one of the team.
Read More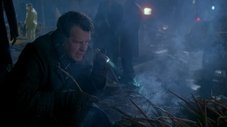 When the Fringe Division delves into another bizarre occurrence aboard an international jumbo jet, freakish remains are discovered at the crash site. Memories tip the team toward some promising leads, but the bigger picture and mysterious threat eludes them. With limited options and insufficient intelligence, Olivia and Peter go undercover.
Read More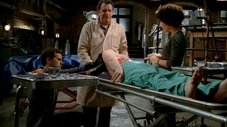 As animal rights activists ransack a laboratory, they get more than they bargained for when one of the caged "animals" unleashes a ferocious appetite. Leaving grotesquely mutilated dead bodies in its wake, the scientifically engineered beast with the body of a lion, claws of an eagle, fangs of a viper, skin of a rhinoceros and tail of a serpent attacks Charlie. With Charlie's life on the line, Walter must come face-to-face with both his past and the beast.
Read More