Episodes
7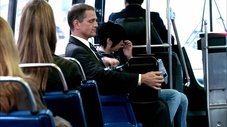 The team investigates a bus full of dead commuters that appear to be fossilized and uncover a man who has visions of pattern-related disturbances before they happen; Dr. Bishop requests a piano in the lab to help him process data.
Read More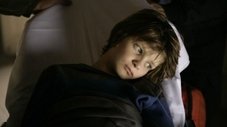 Walter thinks the abduction of a young music prodigy is linked back to his old bunkmate at St. Claire's Hospital. When he kidnaps the child he see's a sequence of flashing lights. Olivia wants Walter to return to the mental institution much to Peter's outcry, but Walter's determination to help ends up having chilling ramifications.
Read More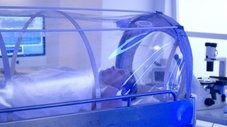 The team is called in on a bank robbery similar to other robberies in the area but this particular bank has the thief embedded inside the steel wall of the bank. Somehow the thieves have found a way to defy the law of physics. Walter thinks they're after something of his. As the investigation deepens it all comes to a head when the thieves ambush one of the team.
Read More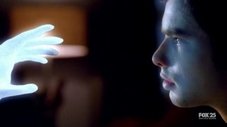 Olivia, Walter and Peter are called in to investigate the death of a car salesman who was found in a pool of "goo," exactly like another man across the country. When Walter discovers that the "goo" is brain matter, the trio tries to figure out how the killer can liquefy human brains. As the deaths pile up, the investigation reveals a common thread linking the victims together in an unthinkable manner. Meanwhile, Olivia is horrified when the case places a loved one in harm's way
Read More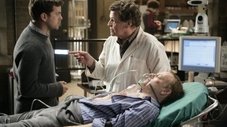 German agents question Olivia about her "relationship" with David Robert Jones, an escaped prisoner questioned months earlier now living in the U.S. The Fringe Division investigates a threatening case where victims die faceless from their orifices suddenly sealing.
Read More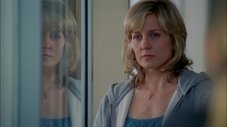 A teenage girl pronounced brain dead wakes up in the middle of the operation to remove her organs... speaking numbers in Russian. When the Navy confirms that the numbers are nuclear launch codes and a missing officer named Rusk knows them, the search is on for the missing man.
Read More