Episodes
3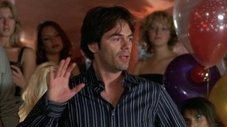 After visiting the set of the hit TV series Crime Lab S.F. during a celebration of its one hundredth episode, Monk suspects the show's star, Brad Terry, of murdering his ex-wife so he won't have to share his huge new paychecks with her. But the actor's alibi seems solid--he was with photographers when the victim's screams were heard. To complicate matters, a fan confesses to the crime and Terry passes a lie detector test. After Terry invites the captain, Disher, and Sharona--but not Monk--to a party, Monk realizes that Terry reminds him of a popular boy who treated him the same way in sixth grade and begins to doubt his own instincts. But when Stottlemeyer invites Monk to hear Marci's confession, Monk's doubts shift to Marci's story. When she tells him that Terry's ex-wife was once an actress who made a single B movie, Monk has the clue he needs to solve the crime.
Read More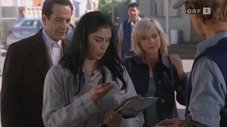 When Marci Maven is accused of a bizarre crime, she turns to the object of her obsession for help - Adrian Monk.
Read More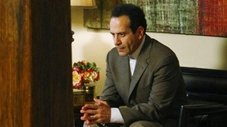 As Monk and his friends watch a TV news magazine piece on the solution of his hundredth case, he realizes that one of the victims was murdered by a different killer.
Read More