Episodes
3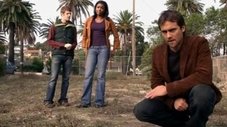 Perri and Kolchak must go on the run from the phantom bikers to protect their source on Agent Caleca and the mysteries behind Irene Kolchak's death. Meanwhile, Agent Fain puts pressure on Vincenzo and Jain to reveal what they know.
Read More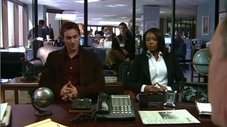 Carl Kolchak takes a job at the L.A. Beacon as a crime reporter and begins investigating a strange case in which a pregnant woman has gone missing. When her body is found fingers point to the woman's husband, but Kolchak believes in the man's innocence, believing that there is a supernatural angle to the story. His investigations are frustrated when Perri Reed, the newspaper's senior crime reporter, digs into Kolchak's mysterious past.
Read More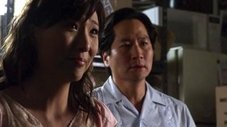 Kolchak refuses to disclose a source in a story about a drug lord's death at the hands of a biker gang and the disappearance of a DEA agent who could shed light on the identity of Irene's killer, causing Agent Fain to return and investigate.
Read More