Overview
Media
Fandom
Share
Episodes
4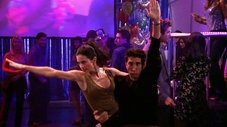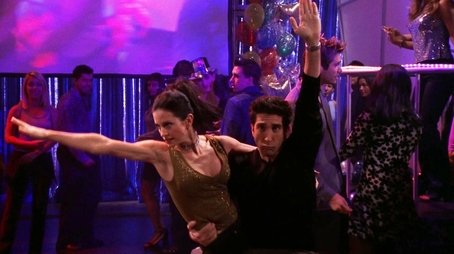 Joey is beginning to like Janine more. She gets an invitation to dance on "Dick Clark's New Year's Rockin' Eve" and invites Joey, Monica and Ross to join her. Monica and Ross are a little TOO happy. While Monica is at the taping, Rachel, Phoebe and Chandler search for their Christmas presents. Joey and Janine kiss.
Read More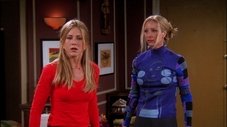 Rachel orders an apothecary table from Pottery Barn, which is a problem because Phoebe hates the mass-producing company. After Janine and Joey double date with Chandler and Monica, Janine tells Joey that she thinks the other two are boring. Ross buys a new apothecary table too, which causes problems for Rachel. After a confrontation with Monica and Chandler, Joey breaks up with Janine and she moves out.
Read More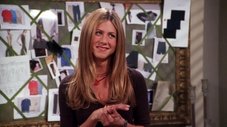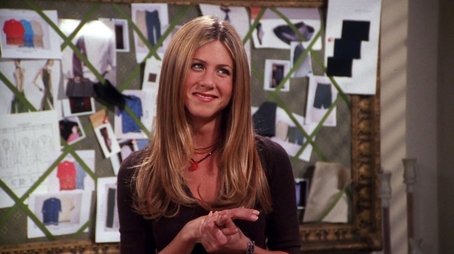 While hiring a new assistant, Rachel is torn between hiring a much more qualified woman, or a handsome but inexperienced young man. Monica, Chandler and Ross engage in a war of secret sharing after Monica and Chandler vow to be more honest. Joey has problems when his TV show is cancelled after just one airing.
Read More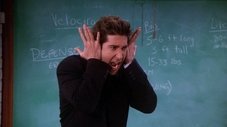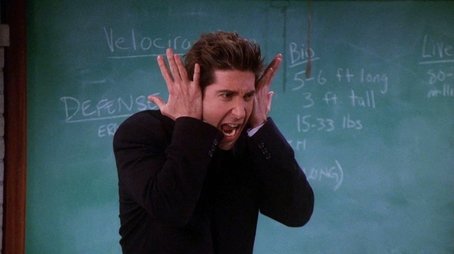 Joey is nominated for a Soapie Award, and will go to any length to get the award. He loses, but he steals a trophy from one of his co-stars (Jessica) who doesn't appreciate the award. Rachel, Phoebe, and Joey practice receiving awards. One of Ross's students convinces him that he failed his midterm because he's in love with Ross. When a guy hits on Phoebe instead of her, Monica realises that Chandler is the only one left in her life to kiss, sleep with, and so on.
Read More