Episodes
2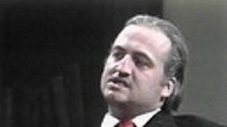 Live from New York, it's... Chevy Chase
Sketches include "The Dead String Quartet," "Interior Demolitionists," "Vito Corleone in Therapy," "The Killer Bees," "Birthright", "Gilda and Elliot," "New Shimmer," The Muppets, "Play Misty for Me" (film), "Jamitol," "Try-Hard 1-11," and "Powwow With the Press" (stand-up).
Anne Murray performed "Long Distance Call" and "Boogie With You."
Read More
Expand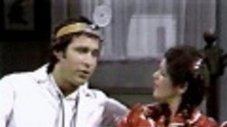 Sketches include "Wax Museum," "Phone Operator Academy," "European Poker Player," "Babs's Uvula," "The Last Voyage of the Starship Enterprise," "The Bee Honeymooners," "Shirley Temple Black," "Vibramatic," "Uncle Charlie's School," and "Show Us Your Guns."
Leon Redbone performed "Shine On Harvest Moon."
Read More
Expand