Episodes
6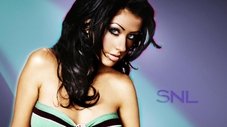 Sketches include; Nightline, Bad Southern Accent, Show Biz Grande Explosion, TV Funhouse: FCC-Approved Cartoons, Tim Calhoun In Court, The Horny Bellhop, Meet the Press, The Sopranos, and Hollywood vs. History: Jesus Christ.
Read More
Live from New York, it's... Will Forte!
Sketches include "Bush Addresses the Nation," "MorganStanley," "The JetBlue Crisis," "Anderson Cooper 360," "The Couple That Should Be Divorced," "Girls Gone Wild Katrina," "Kanye Backstage," "The Lundford Twins Variety Hour," "Fun With Real Audio" (cartoon), and "Debbie Downer."
Kanye West performed "Gold Digger" and "Heard 'Em Say" featuring Adam Levine.
Read More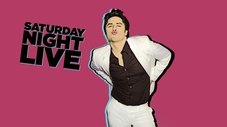 Live from New York, it's... Maya Rudolph!Sketches include "Bush's Summer Vacation," "Dog Love" (film), "Prom Committee," "Deep House Dish," "Decision '08: Spring Cleaning '07" (cartoon), "The Weight," "La Revista Della Televisione," "Bronx Beat," and "Brian Grazer's Office."Maroon 5 performed "Makes Me Wonder" and "Won't Go Home Without You."
Read More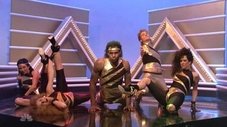 Live from New York, it's... Amy Poehler!
Sketches include "The All-But-Certain-To-Be-Next-President," "Angry Dog," "Penelope's Charity Auction," "High School Musical 3," "Iran So Far" (digital short), "Read to Achieve," "The Lyle Kane Show," "The Best of Solid Gold," "Ambiguously Gay Duo" (cartoon), "106 & Park," and "Great Moments in Guidance Counseling."
Kanye West performed "Stronger", "Good Life", "Champion", and an improvised version of "Everything I Am."
Read More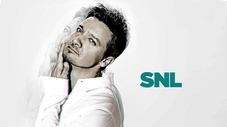 Host Jeremy Renner; Maroon 5 perform "One More Night" and "Daylight".
Read More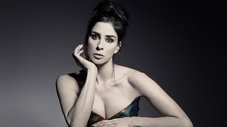 Saturday Night Live alum Sarah Silverman returns as host while musical guest Maroon 5 makes their fifth appearance on the show. Sketches include Joan Rivers, Whites, Weekend Update: What You Can Say, Proud Mary, Car Ride and Poem.
Read More