Episodes
1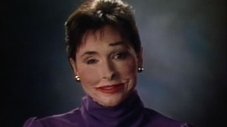 Live from New York, it's... Phil Hartman!
Sketches include "Reagan-Regan Affair," "McSooshi," "Hard News Cafe," "Discover," "Dinner At The Van Halen's," "Ching Chang In Love," "Washington Center Professionals," "Let's Go To The Movies," "On Broadway," and "Opera Singer Doctor." Eddie Van Halen performed "Stompin' 8H."
Robert Cray Band performed "Smoking Gun" and "Right Next Door."
Read More
Expand