Overview
Media
Fandom
Share
Episodes
2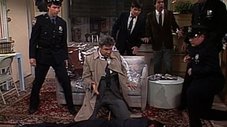 Live from New York, it's... Dana Carvey!
Sketches include "Pagan Easter Special," "Sold-Out Gold," "Collecting Evidence," "Heaven Has The Answers," "Instant Coffee," "ICM Meeting," and "Grab Bag Store."
Timbuk 3 performs "Just Another Movie" and "Hairstyles & Attitudes."
Read More
Expand
We don't have an overview translated in English. Help us expand our database by adding one.
Expand