Episodes
2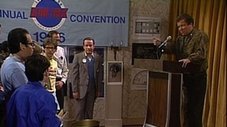 Live from New York, it's... William Shatner!
Sketches include "The Mute Marine," "Star Trek Seafood," "Star Trek Convention," "TJ Hooker," "Sweeney Sisters Christmas," "It's A Wonderful Life: The Lost Ending" "Frankie Toussaint" (film), and "Look at That!"
Lone Justice performed "Shelter" and "I Found Love." Buster Poindexter performed "Zat You, Santa?"
Read More
Expand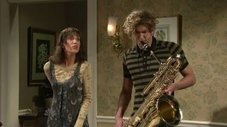 Live from New York, it's... Tina Fey and Amy Poehler!
Sketches include "A Non-Partisan Message from Governor Palin and Senator Clinton," "Quiz Bowl," "Jar Glove," "Swim Team Pep Talk," "Stacia and Cousin Craig," "The Charles Barkley Show," "T-Mobile," "Space Olympics 3022" (Digital Short), "Mark Payne," and "The Michael Phelps Diet."
Lil' Wayne performed "Got Money" (featuring Mack Maine) and "Lollipop."
Read More
Expand