Overview
Media
Fandom
Share
Episodes
2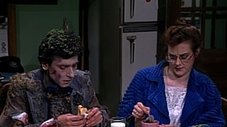 ""Tommy Flanagan's Pathological Liars Anonymous"", ""Griffin Dunne's One-Handed Drum Solo from Wipeout"", ""Ferdinand Marcos Malacanang Palace Liquidation Sale"", ""You bet your finger"", ""Weekend Update with Dennis Miller"", ""Two Jones' Cable Installers"", ""Penn & Teller"".
Read More
Expand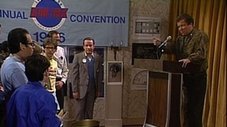 Live from New York, it's... William Shatner!
Sketches include "The Mute Marine," "Star Trek Seafood," "Star Trek Convention," "TJ Hooker," "Sweeney Sisters Christmas," "It's A Wonderful Life: The Lost Ending" "Frankie Toussaint" (film), and "Look at That!"
Lone Justice performed "Shelter" and "I Found Love." Buster Poindexter performed "Zat You, Santa?"
Read More
Expand