Episodes
3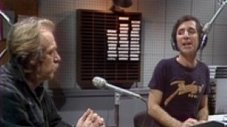 Sketches include the ""Steve Marvin Radio Show"" and the debut of ""The Al Franken Decade.""
Read More
We don't have an overview translated in English. Help us expand our database by adding one.
Sketches are ""Howard Works on his Monologue,"" ""Sleepy Boy 2000,"" ""Elvis Presley, Back and Black,"" ""The A-Team,"" and ""Dion and Margie's Dreams."" Tom Petty and the Heartbreakers perform ""Change of Heart"" and ""The Waiting.""
Read More