Overview
Media
Fandom
Share
Episodes
4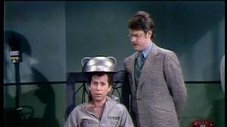 Live from New York, It's...Ralph Nader
Sketches include-- Ralph Nader wants to cut loose, Badmouthing Grandfather, Dress Rehearsal for Execution, The Confederate Takeover, "Baba Wawa At Large"" The Coneheads, "Youth Ask Questions", Andy Kaufman as Elvis, Testing Party Dolls.
Read More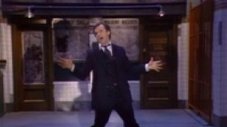 Sketches include ""Anniversary Seance,"" ""Todd's Campaign,"" ""The Biggest Leprechaun,"" ""The Flogging Musicians,"" ""Talk or Die,"" and ""The David Susskind Show.""
Paul Simon and James Taylor perform ""Cathy's Clown / Take Me to the Mardi Gras"" and David Sanborn performs ""Anything You Want.""
Read More
Live From New York, it's...Kevin Nealon (and hosting for the fifth time, it's Tom Hanks!)
Sketches include: Mr. Subliminal's Editorial Reply, Tom Hanks Joins The Five-Timers Club, The Gross-Out Family, Game Beaters, The Global Warming Christmas Special, P. Whipped, Sabra Shopping Network, Double-Takes, and The Christmas Tree Story
Edie Brickell and New Bohemians perform: ""Woyaho"" and ""He Said""
Read More
Live From New York, it's...Chris Parnell
Sketches include The First Presidential Debate, Corn Chip Nails, Backstage SNL: Rob Lowe Meets Ralph Nader, Scooby Doo and Shaggy on Court TV, Monday Night Football, Blind Date At The Airport, Dream Team 2000, Chris Kattan Olympic Profile, and Dateline.
Eminem performed Stan (with Dido) and The Real Slim Shady.
Read More