Overview
Media
Fandom
Share
Episodes
4
Sketches include--- Halley's Comet, Cliche Father, Master Thespian, Nancy Reagan sings ""That Old Black Magic"", The Ad Council, Rajneesh's Rolls-Royces, The Limits Of The Imagination.
Read More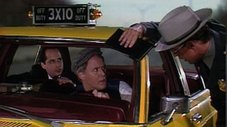 Live from New York, it's... John Lithgow!
Sketches include "Embassy Spies," "Laramie Vice," "The Pat Stevens Show," "World's Meanest Methodist Minister," "Master Thespian," "Discover," "Cab Ride," and "The Fighter."
Anita Baker performs "Sweet Love" and "Same Ole Love."
Read More
We don't have an overview translated in English. Help us expand our database by adding one.