Overview
Media
Fandom
Share
Episodes
6
Sketches include ""Louis DePalma's Revenge,"" ""The Executive Test,"" ""The Whiners on an Airplane,"" ""Solomon and Pudge,"" ""Enzo,"" and ""Looks at Books."" Sparks performs ""Mickey Mouse."" Also, Brian Doyle-Murray interviews recently humbled actor-wrestler Andy Kaufman.
Read More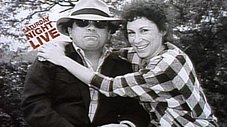 Sketches are ""Calvin Klein Cream Pies,"" ""Mister Robinson's Neighborhood,"" ""Crazy Edelman,"" ""Book Beat,"" ""What Would Frank Do?"" ""Amos n' Andy,"" and ""Spanish Class."" Eddy Grant performs ""I Don't Wanna Dance,"" ""Electric Avenue,"" and ""Living on the Front Line.""
Read More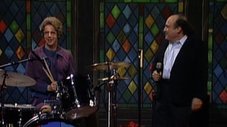 ive from New York, it's... Danny Devito!
Sketches include: "Gorbachev-Reagan," "Siskel & Ebert," "Church Chat," "Eddie Spimozo's Jungle Room," "White Trash Appraiser," "Ann Landers' Playhouse," and "Reminiscing with Doorman."
Bryan Ferry performs "The Right Stuff" and "Kiss and Tell."
Read More
We don't have an overview translated in English. Help us expand our database by adding one.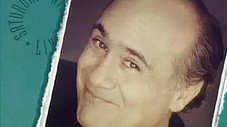 ""The Super Fans Formally Express Their Anger Via Letter: Ditka is fired"", ""BBC1 Presents Simon! - Special Guest: A Foul-Mouthed, Middle-Aged Italian American"", ""The Fourth Amy Fisher Story on Fox: Aaron and Tori Spelling's Amy Fisher, 10516 with Danny DeVito as Joey Buttafuoco"", ""Gap Girls: Buy it large. Just belt it and cinch it!"", ""Black Entertainment Television Presents: Amy Fisher, One Messed Up Bitch"", ""The Privacy-Obsessed Hitman Whose Wife Knew Everything About His Business"", ""Books on Tape: Madonna's Sex Book. Text by Charlton Heston. Photo Interpretation by Al Goldstein"".
Read More
Sketches include ""Tom Brokaw and Arnold Schwarzenegger,"" ""Delicious Dish,"" ""Mango,"" ""Boston Teens,"" ""The Ladies' Man,"" ""Rockette's Auditions,"" and ""Not My Baby!""
Read More