Episodes
3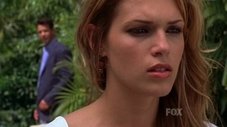 Tessa's ex-boyfriend arrives at the hotel determined to get her to help him run his latest scam. Meanwhile, Jason and Vincent wonder if Nicole's fiance, Morgan, has motives other than love for staying at the hotel.
Read More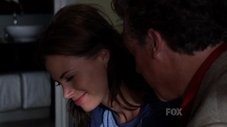 Nicole needs cheering up after leaving her fiance at the altar; Jason thinks Nicole left Morgan for him and tries to explain why he spent the night with Tessa.
Meanwhile, Gabriel's luck seems to be changing when he befriends pro-surfer Trey Chase, who has invited him to an all-expenses-paid surfing trip to Tahiti. However, Trey's friendship comes at a price when Gabriel realizes that Trey is MJ's cheating ex-boyfriend who isn't ready to give up on his failed romance with her.
Read More
Billionaire Dan Ralston stays at the Grand Waimea, solely to offer photogenic Gabe a sponsorship deal from his firm Surfrider Times, provided he wins the next day the Waikiki Pro-Am tournament. Thanks to Chris's pep-talk Gabe tries and wins, but the next condition is: stay available, so no Newport Beach trip to claims his paternal role... Alexandra fears she may have to report to Booth's HQ a 30% profits drop, so she starts examining everything. Even Chris's cabin rent is made conditional on reactivating his adventure tours within days, despite his terrible knee. M.J. may keep a $30,000 diamond bracelet nobody claimed in 6 months. Jason and Tessa are ordered to attend a society party, which turns out alcohol-free as a freak environment donation, and take their lover Nicole and Tessa along. Jason and Tessa mysteriously kiss in the supply room, and Nicole senses something.
Read More