Overview
Media
Fandom
Share
Episodes
5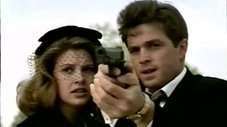 Following the Kennedy assassination, Bach heads for Dallas to recover the artifact Loengard used to prove the alien invasion to the President. However, when he's sent by Robert Kennedy to get it too, John meets Jesse Marcel, a government official who was in New Mexico when President Truman learned firsthand of the invasion, and who claims that an alien craft long suspected to have crashed there was really shot down.
Read More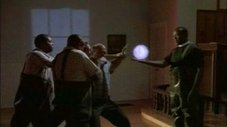 Following a message from his congressional colleague Mark Simonson, John and Kim are drawn to Meridian, Mississippi, where the struggle for voting rights is clouded by the disappearance of three civil rights workers. As Kim senses the Hive's presence in the town, news that Loengard is in Mississippi prompts Bach to act. Then, after being contacted by Etta Mae Tillman, John and Kim are led to where Simonson is hiding after escaping the deadly fate of his three missing civil rights co-workers.
Read More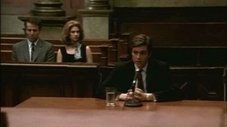 With the Warren Commission looking into the assassination of his brother, Attorney General Robert F. Kennedy asks John to testify. Despite Bach's warning, Kennedy paves the way with his own testimony before Loengard describes the events that led him into Majestic. And while John has a long way to go before convincing a skeptical Supreme Court Chief Justice Earl Warren and his fellow commission members of his story, Bach decides to thoroughly discredit him anyway.
Read More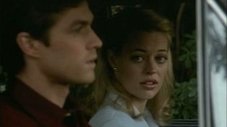 When film of Truman's meeting with the aliens is stolen, Bach sends Loengard to see Carl Hertzog, a retired Majestic doctor. After denying any knowledge of its whereabouts, Hertzog is hanged to death in what appears to be suicide. Then, as Albano discovers the film in the hands of TV personality Dorothy Kilgallen, Kim learns that her child is destined for greatness with the Hive. Once Loengard and Juliet track her down to New York, Kilgallen asks reporter Ed Hawkins to air the film if anything should happen to her. And when Kilgallen refuses to heed Loengard's warnings, Albano's surveillance of her apartment spots Steele trying to recover the film. But before anyone can get there, she is killed. Meanwhile, as Kim infiltrates CBS as an assistant to their network news anchorman, Albano turns to network president and Majestic board member William Paley for help.
Read More
Alerted to a planet size object transmitting a message to Earth, Bach orders Dr Carl Sagan to decode it while he keeps the news from Majestic's directors. And though he's kept in the dark, Albano agrees to ask the captured Gray to shed some light on its contents. Meanwhile, Loengard and Juliet use Dr Timothy Leary to find the San Francisco lab where the Hive has been producing a hallucinogen under the direction of Steele and Kim. And when Kim tosses the drug into John's face, it causes him to see their son aboard a Hive ship.
Read More