Episodes
6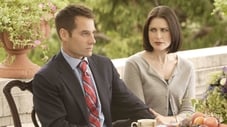 Facing a crisis involving her son Micah, a distraught Niki reveals her recent personal struggles to a friend. Pushing aside his own issues at home, Matt assists Audrey's investigation into another bizarre murder, but their pursuit of mysterious serial killer Sylar takes an unexpected turn. After failing to act like a "superhero" when faced with danger, Hiro questions his heroism. Nathan and his wife Heidi strategize how to win the congressional election. Claire is shocked to learn where her missing tape wound up.
Meanwhile, her father is disturbed by news from one of his associates.
Read More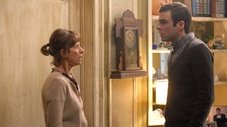 Hiro and Ando's determination is put to the test. Nathan wants to win the election and he's taking drastic measures to ensure that he will. This episode will feature Sylar, his home life, and where he came from. Jessica and D.L. discover some of the stuff that Linderman wants from them and Micah. Also there is a new hero who is supposed to be holding the key to stopping Sylar.
Read More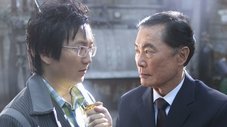 Angela Petrelli is forced to play a bigger role in Nathan, Peter, and Claire's life. The truth about the death of Nathan and Peter's father is finally revealed along with his true identity. When Nathan finds out that he may have a chance to become more than a Congressman, he is confronted with a decision that he must make. As election day nears some try to leave NYC. HRG and Matt learn another surprising secret. Also, Sylar is eating another hero's brain. Hiro's dad returns.
Read More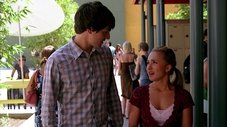 Monica starts to exhibit new abilities while working with Micah, Nana, and Damon. Nana is the grandmother of Micah, Monica, and Damon. They all currently reside in New Orleans. Matt asks Molly to locate the man in her dreams. He may be the newest threat to the Heroes. Maya and Alejandro continue their trek to the U.S. Both Claire and her father are suspicious of one another. Angela reveals a lot of her secrets.
Read More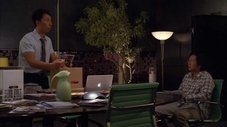 As Claire becomes immersed into the world of the Carnival, she becomes increasingly suspicious of Samuel's motives. Hiro is on a mission to rescue one of his own, but has difficulty communicating his intentions to Ando.
Read More
"Let It Bleed" is the thirteenth episode of the fourth season of the NBC science fiction drama series Heroes, the seventy-second episode overall. It is the second episode in a back-to-back series return after the 2009 holiday hiatus. The episode aired on January 4, 2010.
Read More