Jayma Mays
as Charlene "Charlie" Andrews
Episodes
6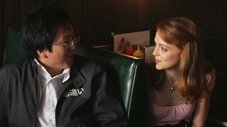 Back in India to mourn the passing of his father, Suresh encounters mysterious dreams of the past that force him to question what path to take next. Continuing their journey to New York, Hiro and Ando stop at a diner and meet someone interesting. In crisis, Niki comes to a personal understanding. Determined to see one of Isaac's paintings that Simone recently sold, Peter asks Nathan for help in finding a key to the future. Intent on getting back to her normal life, Claire focuses on Homecoming preparations, unaware of what's to come.
Meanwhile, Mr. Bennett and a surprising associate focus their attentions on another "hero."
Read More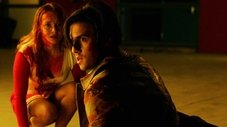 As Mr. Bennet tries to protect his daughter by any means, Claire's high school Homecoming celebration turns into a frightening night for many. Nathan and Simone work together to find Isaac's painting for Peter, but this key to the future could lead to tragedy.
Meanwhile, Hiro travels back in time to right an upsetting wrong. As Niki puts a goal in sight, Micah spends time with his dad. Still experiencing strange dreams while in India, Suresh learns of a boy that might pull him back into his father's research
Read More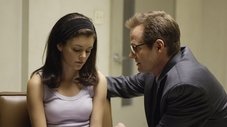 As the clock turns back six months for all of the "Heroes," Mohinder's father Chandra Suresh arrives in New York to begin his quest to find individuals with extraordinary abilities, and meets someone all to eager to be special. Peter celebrates his graduation from nursing school, and learns that Nathan plans to prosecute a case that could mean trouble for the entire Petrelli family. A surprise visit from her father brings out the worst in Niki. Hiro attempts to be a hero and change the future for someone important. Claire joins the cheerleading squad and makes a curious discovery. Mr. Bennet and the Haitian meet someone special.
Read More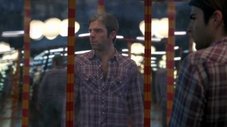 "Tabula Rasa" is the fifth episode of the fourth season of the NBC science fiction drama series Heroes and sixty-fourth episode overall. The episode aired on October 19, 2009.
Read More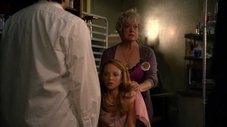 When Hiro travels three years into the past, he has a second chance to save Charlie from the hands of Sylar. However, Samuel's presence serves to complicate Hiro's mission even further. Elsewhere, H.R.G.'s past with his Primatech partner is revealed.
Read More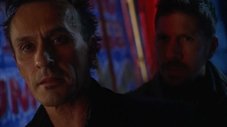 Everyone bands together to try to stop Samuel from taking the lives of thousands. Peter joins forces with his most unexpected ally to save Emma. Meanwhile, H.R.G.'s life hangs in the balance as he and Claire find themselves trapped underground with oxygen quickly running out. Elsewhere, Hiro starts to come to grips with the decisions he has made and is called into action to help stop a disaster.
Read More