Episodes
6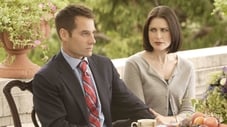 Facing a crisis involving her son Micah, a distraught Niki reveals her recent personal struggles to a friend. Pushing aside his own issues at home, Matt assists Audrey's investigation into another bizarre murder, but their pursuit of mysterious serial killer Sylar takes an unexpected turn. After failing to act like a "superhero" when faced with danger, Hiro questions his heroism. Nathan and his wife Heidi strategize how to win the congressional election. Claire is shocked to learn where her missing tape wound up.
Meanwhile, her father is disturbed by news from one of his associates.
Read More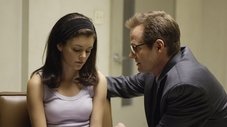 As the clock turns back six months for all of the "Heroes," Mohinder's father Chandra Suresh arrives in New York to begin his quest to find individuals with extraordinary abilities, and meets someone all to eager to be special. Peter celebrates his graduation from nursing school, and learns that Nathan plans to prosecute a case that could mean trouble for the entire Petrelli family. A surprise visit from her father brings out the worst in Niki. Hiro attempts to be a hero and change the future for someone important. Claire joins the cheerleading squad and makes a curious discovery. Mr. Bennet and the Haitian meet someone special.
Read More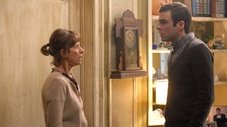 Hiro and Ando's determination is put to the test. Nathan wants to win the election and he's taking drastic measures to ensure that he will. This episode will feature Sylar, his home life, and where he came from. Jessica and D.L. discover some of the stuff that Linderman wants from them and Micah. Also there is a new hero who is supposed to be holding the key to stopping Sylar.
Read More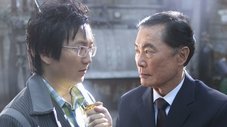 Angela Petrelli is forced to play a bigger role in Nathan, Peter, and Claire's life. The truth about the death of Nathan and Peter's father is finally revealed along with his true identity. When Nathan finds out that he may have a chance to become more than a Congressman, he is confronted with a decision that he must make. As election day nears some try to leave NYC. HRG and Matt learn another surprising secret. Also, Sylar is eating another hero's brain. Hiro's dad returns.
Read More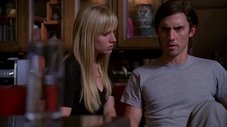 The events of the "missing four months" are explored. Maya and Alejandro must go on the run, it is explained how Peter ended up in Ireland and what happened to Nathan, Nikki, and D.L.
Read More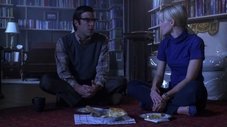 Hiro attempts to delve into Arthur Petrelli's past to uncover the mystery behind him creating a rival company Pinehearst and his hatred towards Angela. Sylar stricken by guilt tries to stop his murderous ways with HRG and Elle vying for his blood. Meredith's training goes up in smoke with the arrival of her brother.
Read More