Episodes
3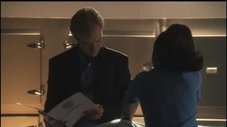 The CSIs must find the killer after a young woman is pushed in front of a moving bus. Alexx finds a bruise shaped like a hand imprint on the victim's back, proving that she was pushed in front of the bus, and her boyfriend, Jay Seaver, is the prime suspect. When one of Jay's office rivals also turns up dead, Jay reveals that he has a psychotic stalker, Claudia, who he thinks might kill to please him. However, when Jay hires a lawyer to protect Claudia, Horatio suspects that Jay may be more involved than they thought. Later, a man's body is discovered down an elevator shaft in a nearby building, and there is evidence to link the victims to a common killer. Meanwhile, Calleigh's father seeks her help when he fears that he may have killed someone after a night of drinking, and Horatio assigns a new CSI, Ryan Wolfe, to the case.
Read More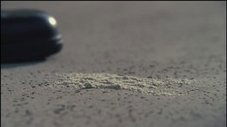 E-mails and text messages trigger a mass gathering of students to perform a random task on a golf course. However, as the crowd disperses, the body of a high school student is found. The original message triggering the "flash mob" is traced to a high school senior whose father is a high-powered defense attorney. The case changes direction when Horatio and the team learn that the schoolmaster's daughter may have had something to do with the murder and evidence reveals that the victim was having an affair with his chemistry teacher.
Read More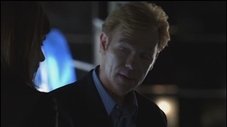 An 18-year-old girl is stabbed to death in a bathroom of a popular Miami nightclub. Horatio learns that the victim was an investigative aide working for Alcohol Beverage Control and was monitoring underage drinking. As Horatio interviews the club's owner, an unknown man drives by the club, sees that the police are there, and crashes his car while fleeing the scene. However, the case gets more complicated when they discover another murdered victim inside the car. DNA from the second victim's watch ultimately leads them to a day spa where the services may not be entirely legal. Meanwhile, Calleigh and Ryan work together to determine whether an insecure and underage teenager at the club that night had anything to do with the murder.
Read More